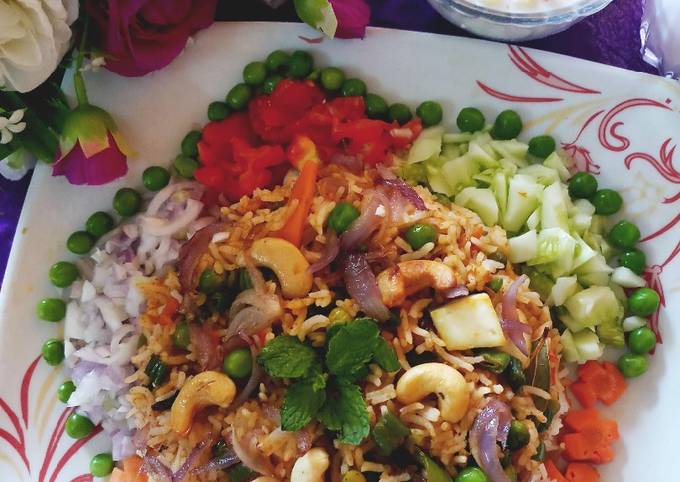 Biryani. Biryani (/ b ɜːr ˈ j ɑː n i /) is a mixed rice dish originating among the Muslims of South Asia. It is made with South Asian spices, rice, and usually some type of meat (chicken, beef, goat, lamb, prawn, fish) or in some cases without any meat, and sometimes, in addition, eggs and potatoes. Biryani is one of the most popular dishes in South Asia, as well as among the diaspora from the region.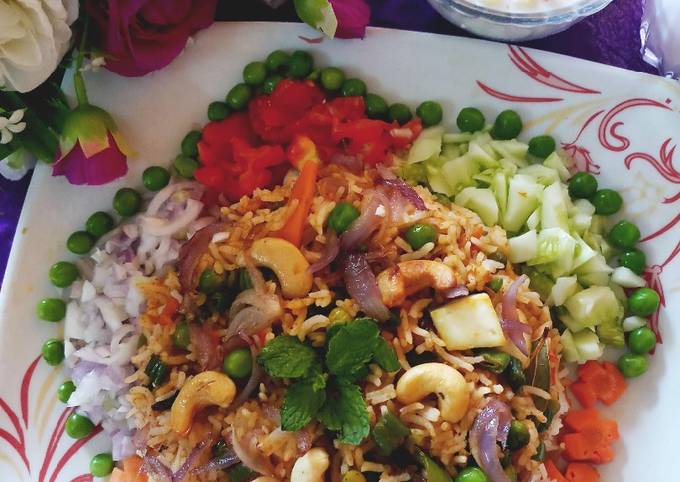 The dish is then covered, its lid secured with dough, and then the biryani is cooked over a low flame. For biryani, always use long grain rice. Basmati rice with its thin, fine grains is the ideal variety to use. You can cook Biryani using 0 ingredients and 0 steps. Here is how you achieve that.
Ingredients of Biryani
Use all other spices per recipe. When starting to colour, add vegetables (except peas, if using) and marinade. Stir in the frozen peas, if using. Heat oil in a large skillet.
Biryani step by step
Add onion; cook and stir until golden. Add cardamom pods, cloves, cinnamon stick, ground ginger, and saffron; stir in rice until coated with spices. Heat stock and salt in a medium pot until hot; pour over rice and stir well. Add chicken mixture and potatoes; stir gently to combine. In a nonstick pan over medium heat, toast all the biryani spices until fragrant, about three to five minutes.