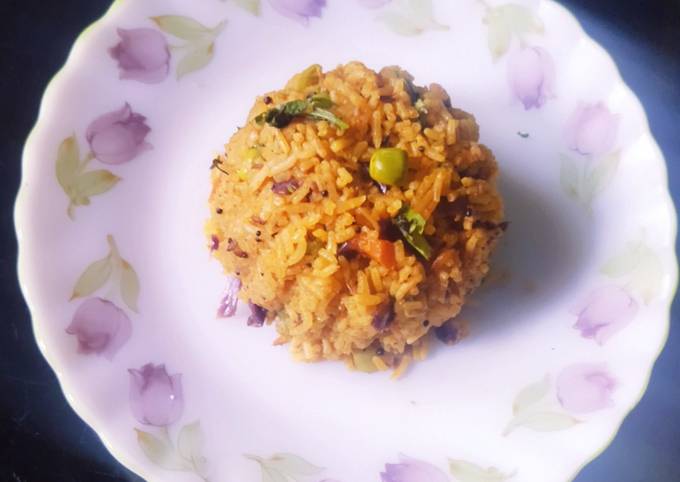 Veg Handi Dum Biriyani. firstly, in a thick bottomed deep vessel spread in a layer of prepared biryani gravy. further layer with cooked rice. also spread few chopped mint, coriander, fried onions and saffron water. as a third layer, spread again prepared biryani gravy. repeat layering with cooked rice, saffron water, fried onions and biryani masala. You can even add aubergines, cabbage, broccoli, spinach and kale in your veg dum biryani. Dairy: Ghee or clarified butter, Curd (yogurt) and milk.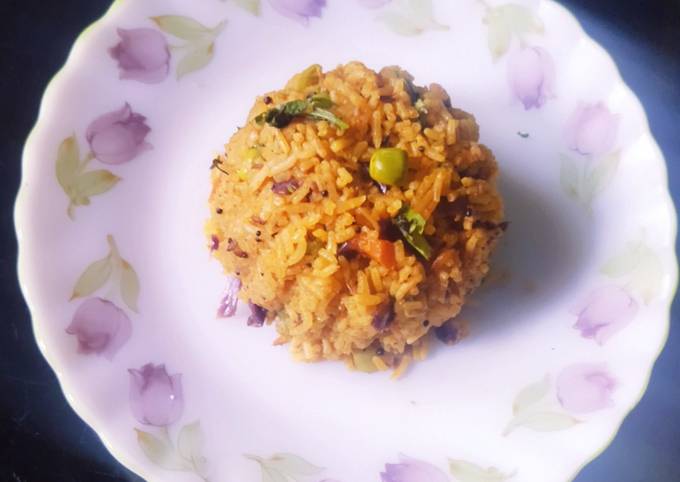 Vegetable Handi Biryani Recipe is a traditionally followed recipe of cooking rice preparation in a huge Handi and thus the name. "Handi" refers to the vessel in which the biryani is cooked, authentically, the biryani is made in two ways. The rice cooked is par boiled with some flavorful spice and the masala for the biryani is made separately. In a large pot, add water, rice, oil, salt, star anise, cardamom, and cinnamon stick. You can have Veg Handi Dum Biriyani using 0 ingredients and 0 steps. Here is how you achieve it.
Ingredients of Veg Handi Dum Biriyani
An interlayer of some condiments is introduced between the meat and the rice. Hyderabadi Biryani is the kachay gosht ki Biryani or the dum Biryani, where the meat is marinated and cooked along with the rice. Into a large mixing bowl, add the flour and little water at a time to make a firm dough and keep aside. We will use this dough to seal the vessel to dum cook the biryani.
Veg Handi Dum Biriyani instructions
Veg Hyderabadi Dum Biryani is a traditional aromatic and flavourful rice cooked with boiled vegetables in a handi or big pan covered with foil or dough to give it dum (pressure). It has its origin in Hyderabad where the royal Nizams live. The recipe and process is lengthy and time consuming but the final results are worth the efforts. veg dum biryani Hyderabadi Veg Biryani BBK's Hyderabadi Veg Biryani is a perfect blend of long-grained Daawat basmati rice flavoured with special spices from Kerala. The dish is layered with freshly cut vegetables including beans, carrots, potatoes, cauliflower, topped with fried onion.